Details

Last Updated: Saturday, 23 May 2020 15:01
Coming Up ....
If you're planning a visit please be sure to book here first.
Membership - Please see How to Join page.
Events in 2020 - please look at our draft events programme here. BUT, please note that all events are now on hold until the Coronavirus pandemic eases, or government guidance changes.
PLEASE ... use the Shoutbox if you're planning to sail. Some members/visitors are reluctant to venture up to the club if it appears no-one else will be sailing. Using the Shoutbox will get more people on the water - more sociable and safer! To register for the shoutbox, if you're new to the club, or a prospective new member, or maybe you've just forgotten your password, then please This email address is being protected from spambots. You need JavaScript enabled to view it. so you can get in touch with other members or plan your visit. Scammers need not apply!
Bathing Water results - see here if you want to know whether the water at the coastal location you plan to visit is clean or not. The 2018 results, like 2017, show West Kirby has Excellent water quality and Fleetwood is Good. Bear in mind though that testing for bathing waters is only carried out during the Summer months, so the water may be a little worse when we visit these places. Risk of pollution is highest after heavy rain. That's due to sewer overflows - you've been informed!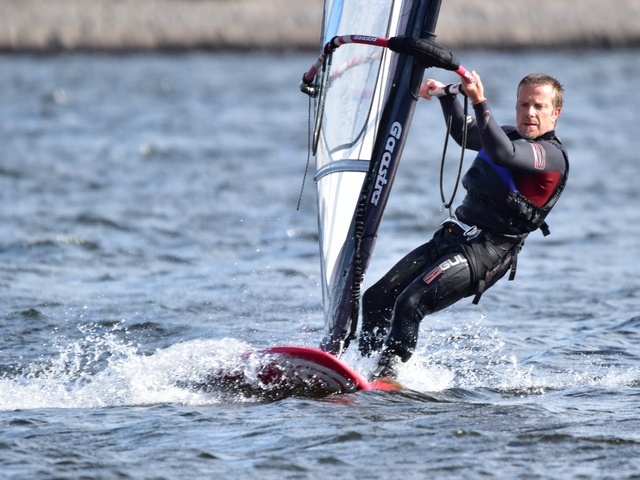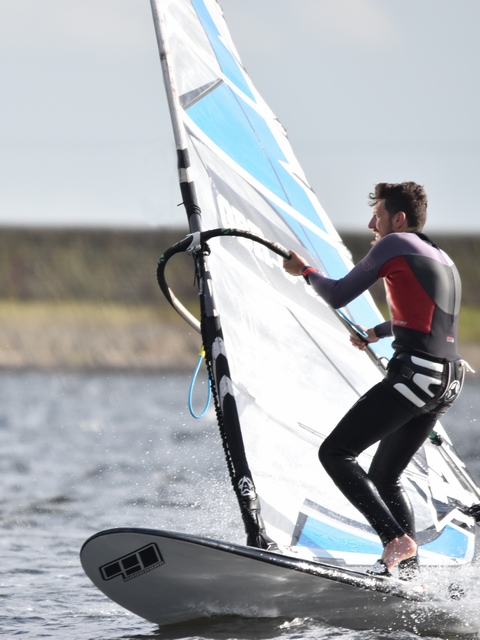 First Aid made easy - why not load the British Red Cross's First Aid app on your mobile phone? It gives simple step by step instructions for different injuries and symptoms. You can use it to learn in advance of an incident and/or guide you if you have to deal with one. Be prepared - get the app .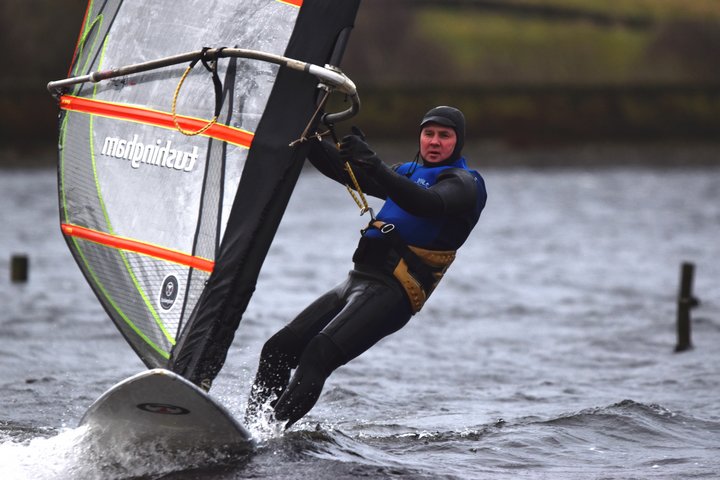 Foiling - Composite aluminium/carbon-fibre composite foils start at £800 and can be used with any deep-tuttle board. This video of the latest foils from Neil Pryde (sold by Robin Hood) may just whet your appetite! Or try this one for a few tips to see what's involved in getting started. The June edition of Windsurf magazine has the 1st of a 2 part article by Peter Hart on foiling. And if that's not enough, here's a photo John Lymer took in marginal winds at Porto Pollo, Sardinia ....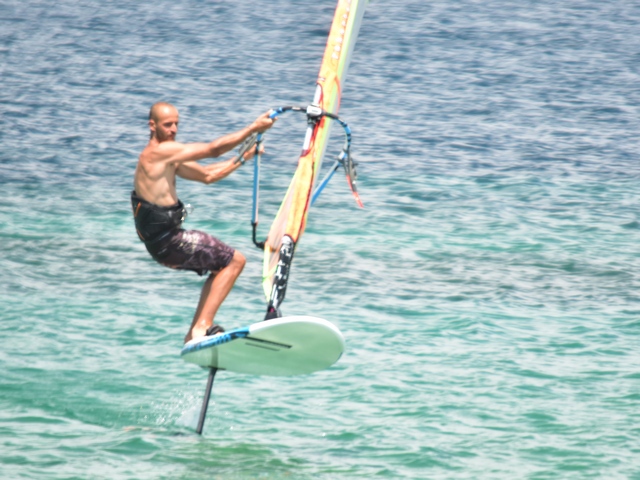 Planning a visit to somewhere on the coast you've not been to before? Have a look at this guide which gives tips on the best wind directions and states of tide to sail at each place, along with any hazards and suitability for beginners, intermediates and advanced sailors. It's been around for many years and is also available from our Useful Links page.
Technique - click here for some tips, especially if you're looking for a new challenge in perfecting some manoeuvres.
Speed - Entries on the ladder now range from 24.5 to 33.5mph. What can you manage? Get that GPS out and tell us how fast you've gone at Watergrove or elsewhere and we'll add it to the Speed Ladder We'll wipe older speeds when we get more 2017 readings.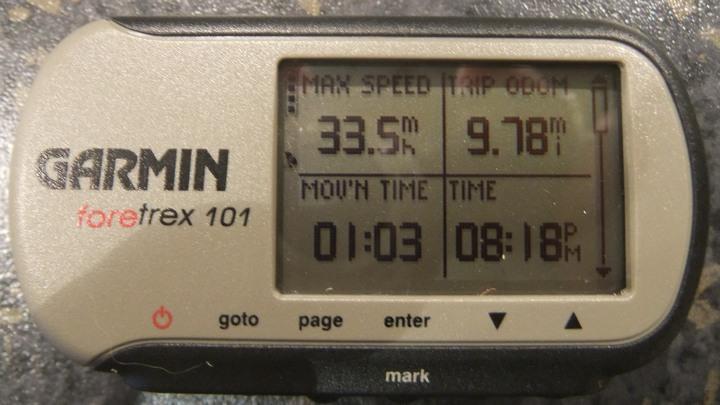 Saturdays - to avoid disruption to your weekend windsurfing please read parkrun .