Details

Last Updated: Sunday, 02 August 2020 10:23
Latest Happenings ....
Coronavirus update - Our booking system and conditions allow 3 shifts of up to 14 sailors (was 10) at a time. You can still only enter the buildings to use toilets and access any kit you store there. There are no showers, changing, or cooking facilities until further notice. Use of communal club kit can now be permitted, but it must then be tagged and left unused for 4 days. To guard against legionella risk we have removed 1 of 3 cold water tanks and are cleaning and disinfecting the hot and cold water systems. You may notice some disruption to supply while this work is going on. Hot water taps remain taped off. Changing rooms will now remain closed until at least mid-August due to virus transmission rates in and around Greater Manchester. We will review this as things change.
3 played away at Fleetwood - read an account here.
Water level - is now just 1.6m below full and that's before the heavy rain of 27th July. It's some compensation for a wet June and July!
Tridem smashes world speed record! On 18th July a French team clocked an astonishing 67.17 knots (77 mph). See Windsurf magazine and YouTube. We have one hanging in the clubhouse. It's never been quite so quick, but we can always give it another try ....?!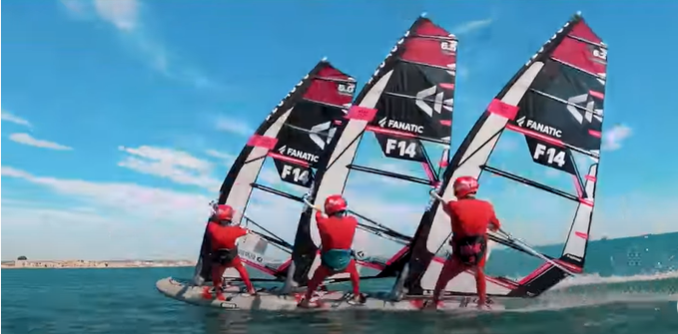 5th July was wild and windy - see some action photos of Dave Monks here and Dave Martin here .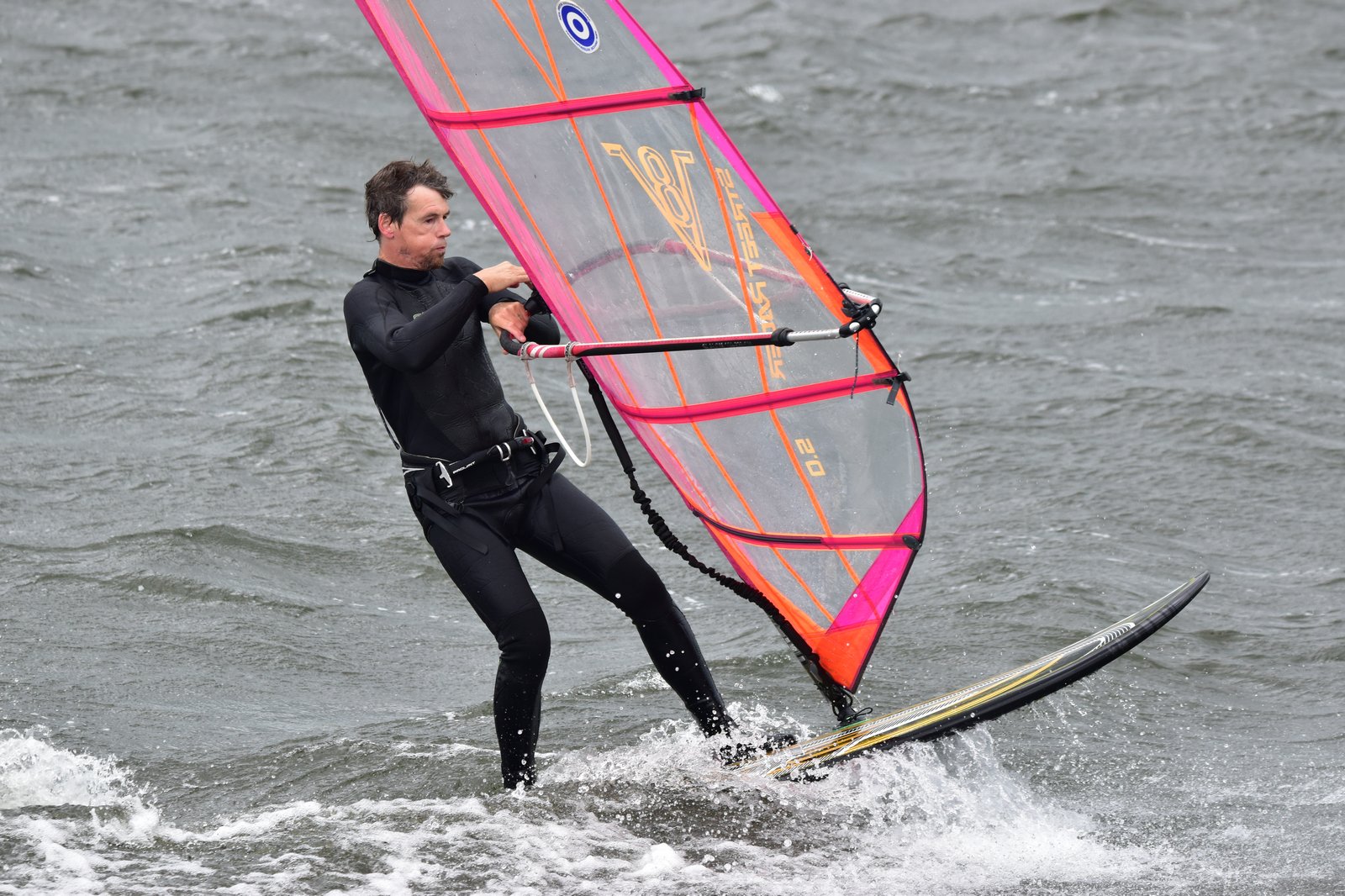 Foiling has arrived at Watergrove! Click here for more about Jennie Roberts and some photos.
Recreational Sailing 5th June - Stephen is this month's poster boy and there are 3 sets of photos showing plenty of action. Click for Stephen, interesting dismounts and Darren gybing nicely.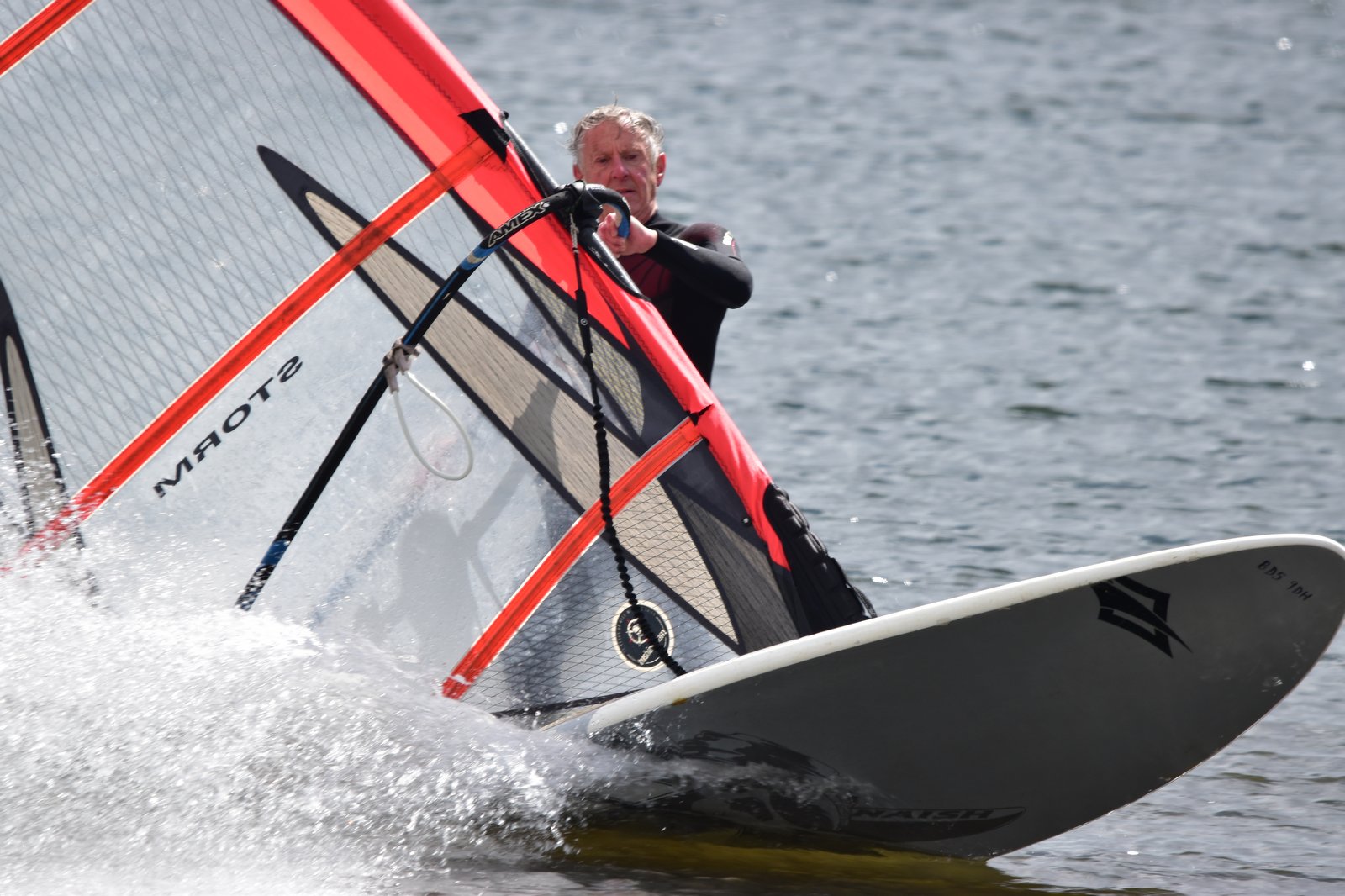 Recreational Sailing 3rd June - here's a sample of the action photos.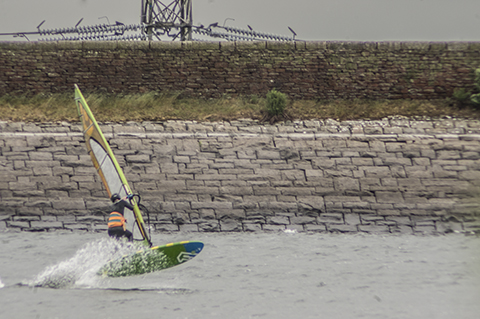 20th May - the week we re-opened - 42 members booked their visit in our first 5 days of re-opening! And what a great few days of sailing we've had. Friday and Saturday were only for the brave and/or very experienced with gusts of over 40mph. Sunday was more manageable. I have to say it felt fantastic to be back on the water after a 2 month lay-off and also good to have a chat, at distance, with a few of our regulars!
Here is Mark Kay doing the extreme conditions of that first week justice ....
Video - Check out this short video from United Utilities which promotes recreational activities around Watergrove reservoir. It includes windsurfing, mountain biking, horse riding and walking. Jennie Roberts very ably represents us by giving an impressive demonstration of our sport!
The calm before the storm - Well, thankfully not too calm on 8th February, the day before Storm Ciara. 8C and a SW wind around 20mph made for some good end to end runs and plenty of gybes. 5 of us were out, including Ray, a visitor who may join soon.
1st February was a wild one! Forecasts had promised mild weather, but do you call 8C mild?! The wind was 25mph and gusting way higher - probably high 30s. 3 hardy sailors gave it their best though and 2 others came to watch. It was good to see Gary again and we hope he gets back on the water with us soon. Typical sailing was one run with a 5.5m sail before changing down to 4.5m, which proved more than a handful!
Wind Speed - our anemometer is up and running again. Sadly, we can't yet trust it though. Further changes are imminent to make it much better. We owe a big thanks to Andy Pepper and Ian Taylor for replacing the unit (used by a numpty for target practice with an air rifle!) and resolving problems with computer coding and software updates.
Anglesey's Inland Sea - a few of us had a great weekend of windsurfing at the end of September. A few details and photos are here .
The last rays of Summer sun - brought out about 15 members and visitors. Thankfully, after early disappointment there was enough wind to make it all worthwhile. See photos here .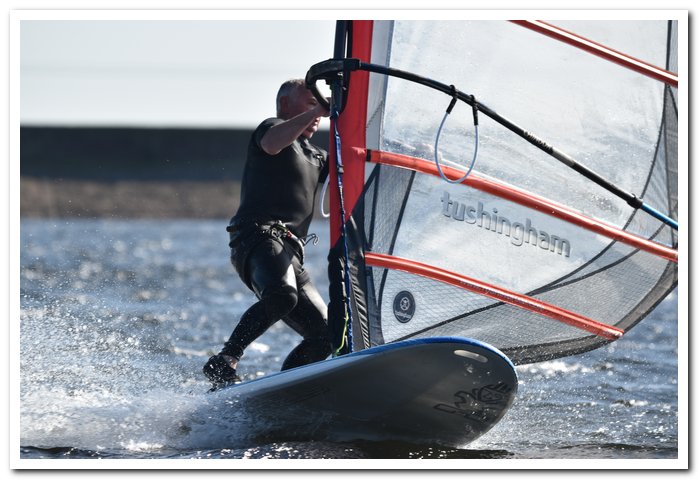 2019 Demo Day - we'd like to say a big thank you from WPWC to Robin Hood Watersports and Alex Pepelasis for a successful event on 10th August. Conditions were ... varied! And rather cool for Summer. The morning saw a lot of intermittent on/off planing, then the wind picked up from about 1.30pm giving much more of the Force 5 we were promised. All day there were big gusts of wind, but the rain was very variable - not much rain - rather a lot of rain - torrential rain! Anyway, we weathered it and hopefully all feel very satisfied by our day's activities. And it's got to be good for the reservoir level! Photos and a write up are here.
NWWA Racing 28th July - click here for the write up, results and photos.
20th July - a good Saturday recreational sailing session - see more photos .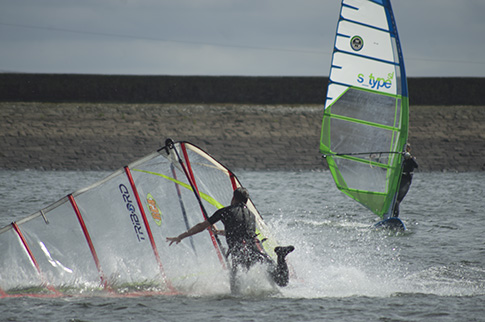 30th June - at least 12 members took advantage of the Westerly wind and intermittent sun. The wind was mid to high teens in mph for much of the day, but sometimes less. Sails of 6.5 and 7.5m seemed the right choice. It was the sort of Sunday that West Pennine members join for .... and we signed up another 3 today! Welcome Chris, Jakub and Joanna. Here are the action photos we promised you - and a big thank you to Joanna for all of these!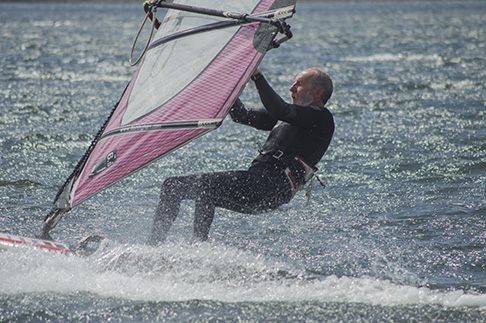 Stand-Up Paddleboard - we now have a new inflatable SUP for use by members. The perfect light wind alternative!
26th May - WPWC hosted North West Windsurfing Association racing. For a write up of the event and lots of photos click here .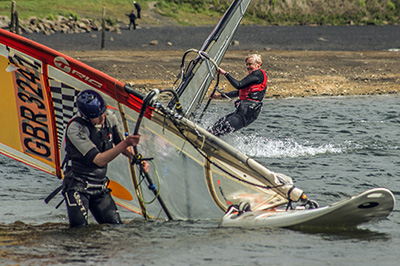 May 4th - never mind Star Wars Day, it was a good day for windsurfing! Two Kays, 2 Howells, Ralph & John L took to the water. Unusually, longboards outnumbered shortboards. A sunny day, Northerly Force 4 and 10C provided great end to end planing conditions.
2nd March - 6 of us sailed in a very consistent Force 4 SSW wind, making for some good end to end planing runs. It wasn't too cold at 11C either. Best of all, we welcomed 2 new members - Ralph from Stockport and Matt from Middlewich - a rare pleasure at this time of year!
It was wild to end the year and wilder still to kick off 2019 in earnest!
Force 6 to 8 on 13th January! See more here.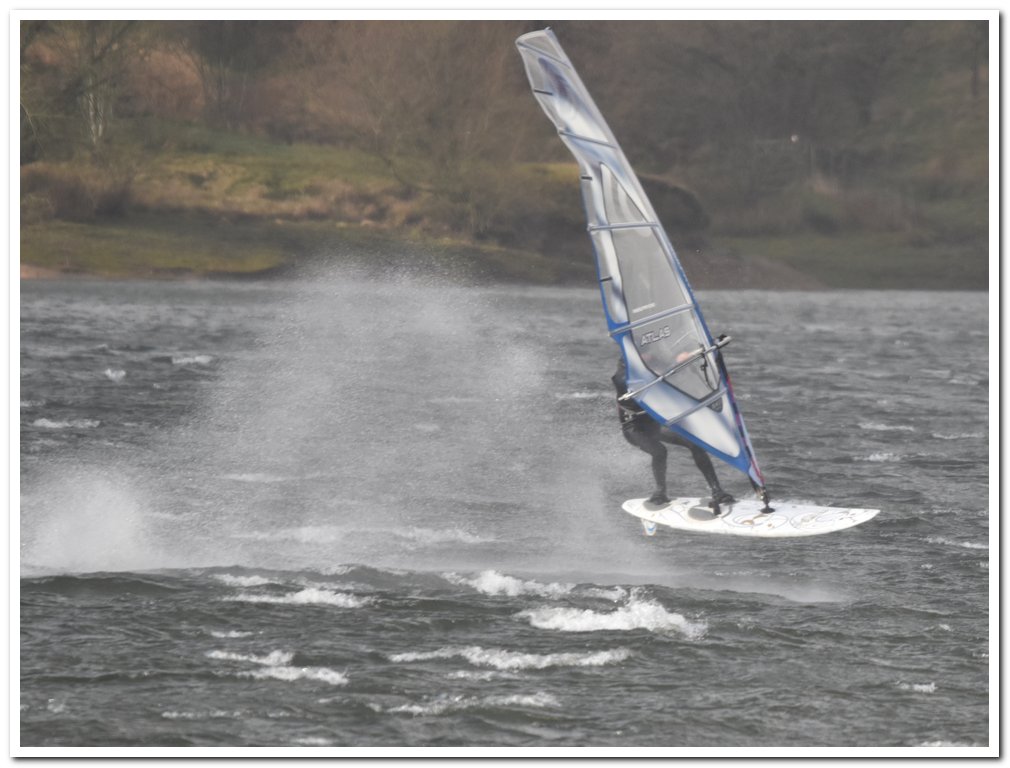 Force 6 and challenging conditions on 29th December. See more here.
Wind speed - The connection between the anemometer and router appears to have failed so there will be no wind speed readings available until we fix it.
GDPR - we've set out policies on how we look after and use your data. See here if you'd like to find out more.
Coastal Cruising - Fleetwood was a popular choice with 2 members there on Sat 17th and 4 on Sun 18th November. The wind arrived nicely just as the Sunday crew rigged up. 7.5m sails proved a good choice - a bit overpowered at times but most of the time just right. Chilly on the hands, but the near perfect conditions made up for it. Sadly, not quite enough wind at Watergrove for others that day.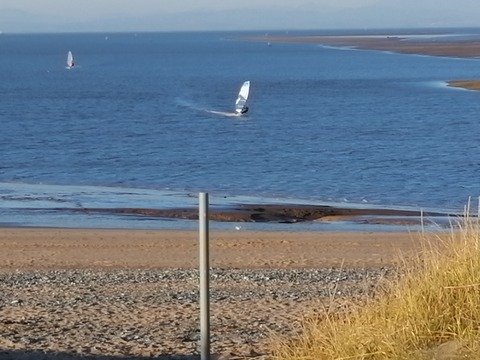 7 went to Fleetwood - a good session on 30th September - read more and see photos .
Mains electricity now installed! The club now has a permanent electricity supply and the generator has been removed! That's pretty momentous stuff for us as a club and will simplify operation of a few things. Please continue to use the control box in the foyer though - that ensures that the system will still time-out so it's not costing us if lights, heaters etc are left on by accident when you lock up and leave.
29th July racing event and more - click here for a report of the race and just a few photos of the day. These will also give those interested a good idea of the water level at the moment.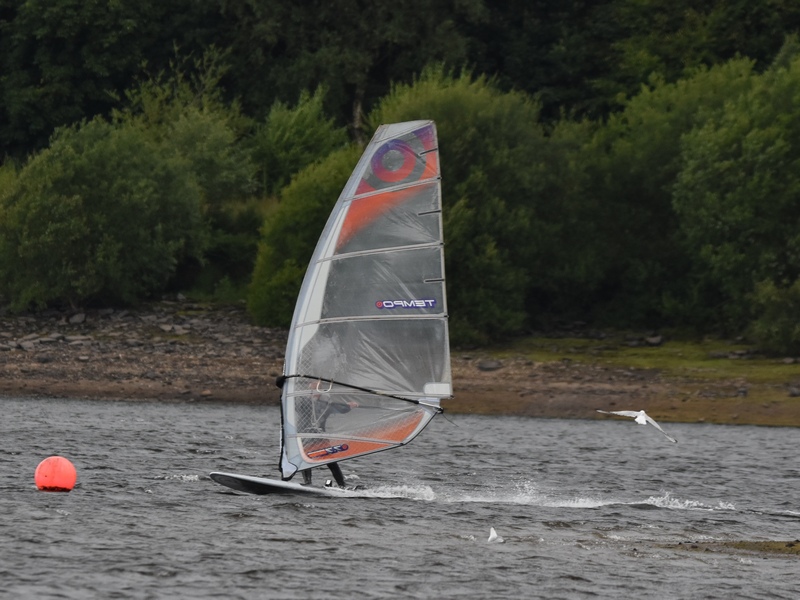 Club NIght 14th June - Storm Hector brought us some wind - see photos.
RoHo Demo Day, 27th May - What an awesome day. Here are the photos - click.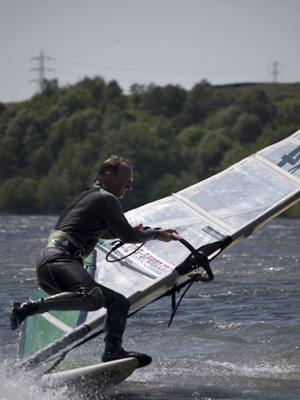 Thank you to Ben and the team at RoHo for giving up their Sunday to spend the day at Watergrove.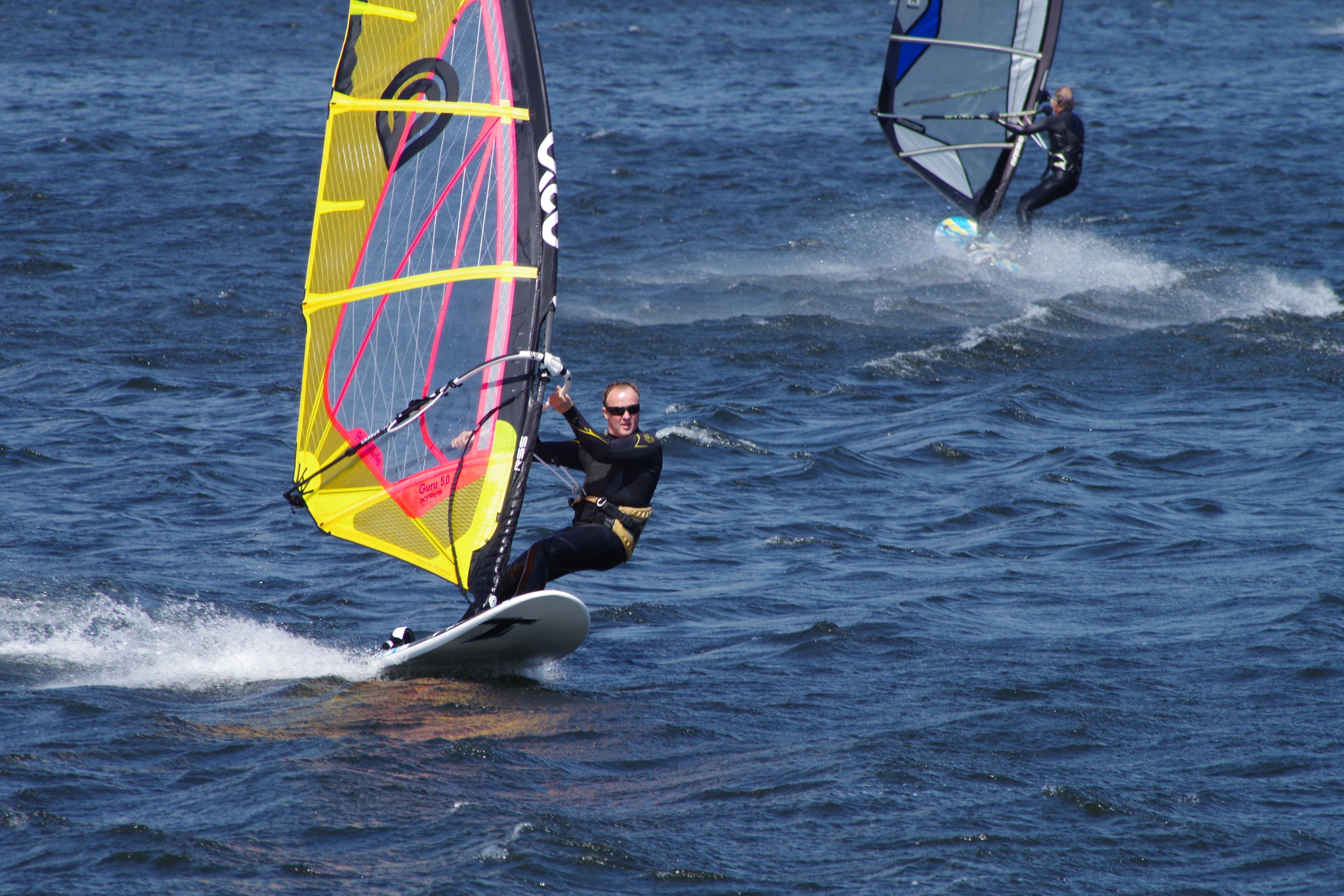 Recent Action - see more photos here.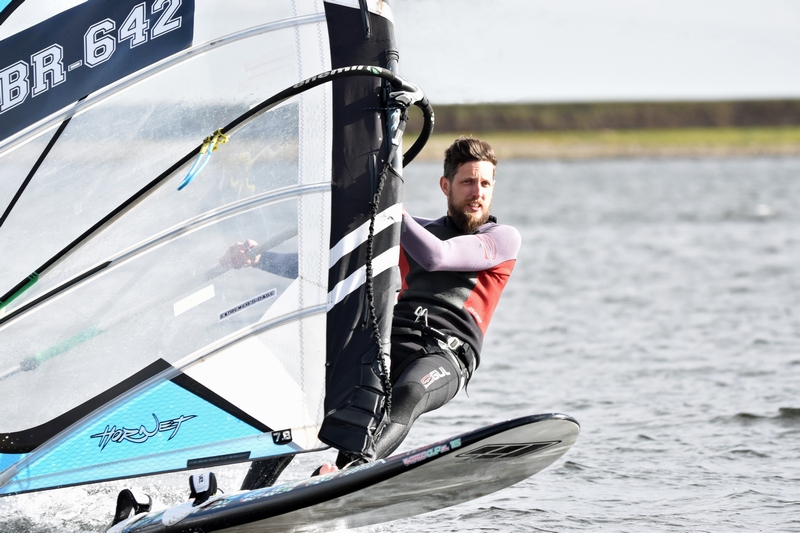 Weather Links - the BBC now gets its forecasts from Meteo Group. Since this change the forecast often shows the wind as low as 8mph, but describes conditions as breezy! The wind speeds don't seem to match real life or other forecasts, so we've dropped the BBC link in favour of one for the Met Office. Whitworth is the nearest place of a similar elevation to Watergrove that the site recognises, so we've picked that. Let's see how it goes.
Gybe Clinic - Dave Martin began the session in the clubroom by explaining the gybe and what should be happening as you go round the turn. He also demonstrated some good and not so good points from video taken on Thursday evening of him and John Lymer. Dave Monks took this and you can see it on our Facebook page. This really helped to show the aims, what should happen when and how to improve it a bit when it doesn't happen quite right. Dave used the shore based simulator to demonstrate some more points about posture, foot change and rig flip. We then took to the water and practiced a mix of planing and non-planing gybes with a bit more video, this time by Andy Pepper.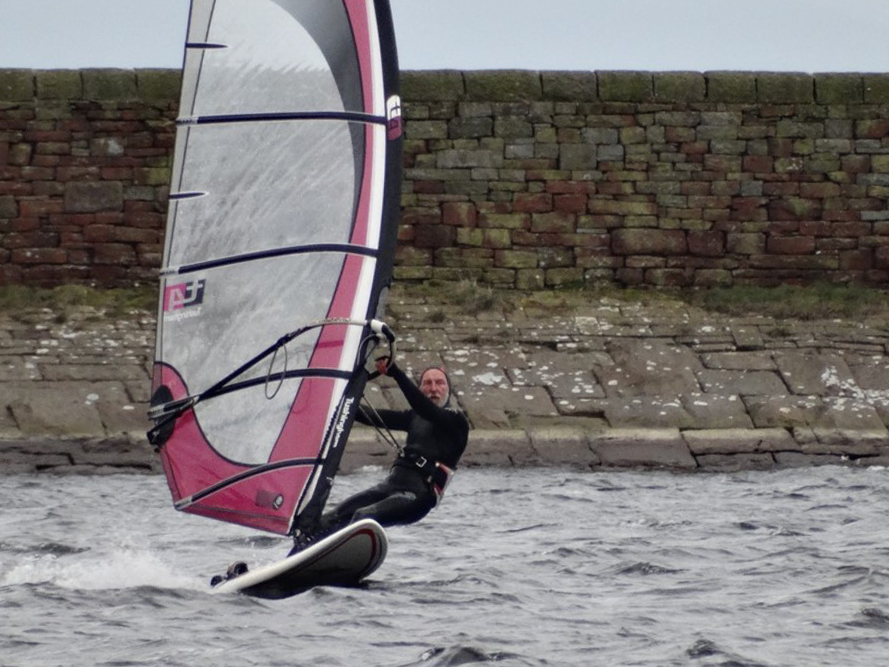 Welcome and a big, big thank you! Welcome to new committee members Dave Monks and Jason Yeomans. And a huge thankyou to outgoing committee members David Kerr and Paul Norman for their many years service each!
David Kerr was unable to attend the re-scheduled AGM, but we managed to get him along to the Club on 15th April. We adjourned a committee meeting to present David with a gift from the Club to recognise his long and distinguished service - 2 engraved sherry glasses and a bottle of the appropriate hooch. The gift went down very well - and hopefully the sherry will too! Although having less stamina now, David has decided to re-join and expects to sail from time to time.
AGM 7th April - see a summary of what went on at the Annual General Meeting here .
28th January - a challenging session! See more here.
Bjorn Dunkerbeck - see his latest 51 knot speed run on the Luderitz Canal in Namibia on 15th November. That's about 59mph and very close to the current world record!
Want to give foiling a try? You can get a 2 hour lesson for E75 at Costa Teguise, Lanzarote. Good value when you realise they use pure carbon foils costing E2600 and that's plus the cost of the board! Apparently water-starting isn't recommended, as the foils are so sharp you can get cut very easily. There's a technique to getting out through waves too. Or how about this bizarre pedal powered gizmo?