Details

Last Updated: Monday, 02 May 2022 07:25
Latest Happenings ....
Covid-19 Update 18th April - We've removed all Covid restrictions, but ask all members and visitors to continue to use the booking system as members have found it useful to see when others are at the Club. We can't guarantee a truly Covid secure environment - all users of the clubhouse do so at their own risk.
First Aid - 8 members attended a very good course at the Club on 30th April. In the nicest possible way, let's hope you don't need their services!
What 3 Words - the location of the Club in this app is moss.gladiators.deed.
Paddleboard Update 4th April: Here is an update from RYA (scroll to the bottom of that page). WPWC have reluctantly suspended paddleboarding pending the outcome of discussions between RYA, British Canoeing and United Utilities. This follows UU's ban of this sport on most of its reservoirs. We hope to be able to turn this around at Watergrove, as discussions have so far been constructive. Realistically, it could take until May/June before we see a change though.
Annual General Meeting - click here for a short summary of what was discussed.
Club Rules - Okay, we know it's not a very sexy topic, but we'd be obliged if members would take a look anyway! We've just updated them too.
Storm Malik - here's some of the action from 2 brave souls on 29th Jan.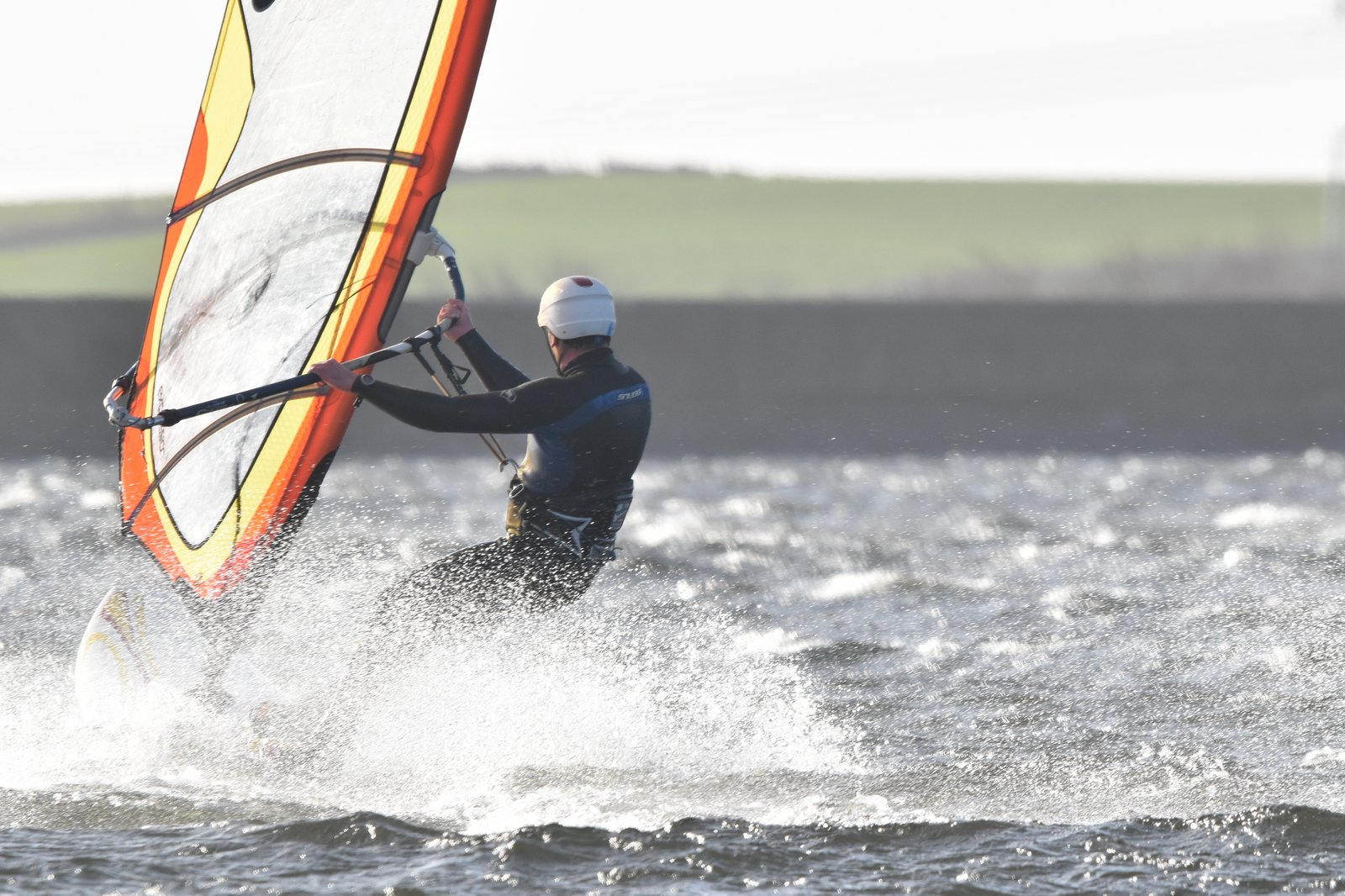 3rd January Public Holiday - a good day for a sail/foil/wing .... see more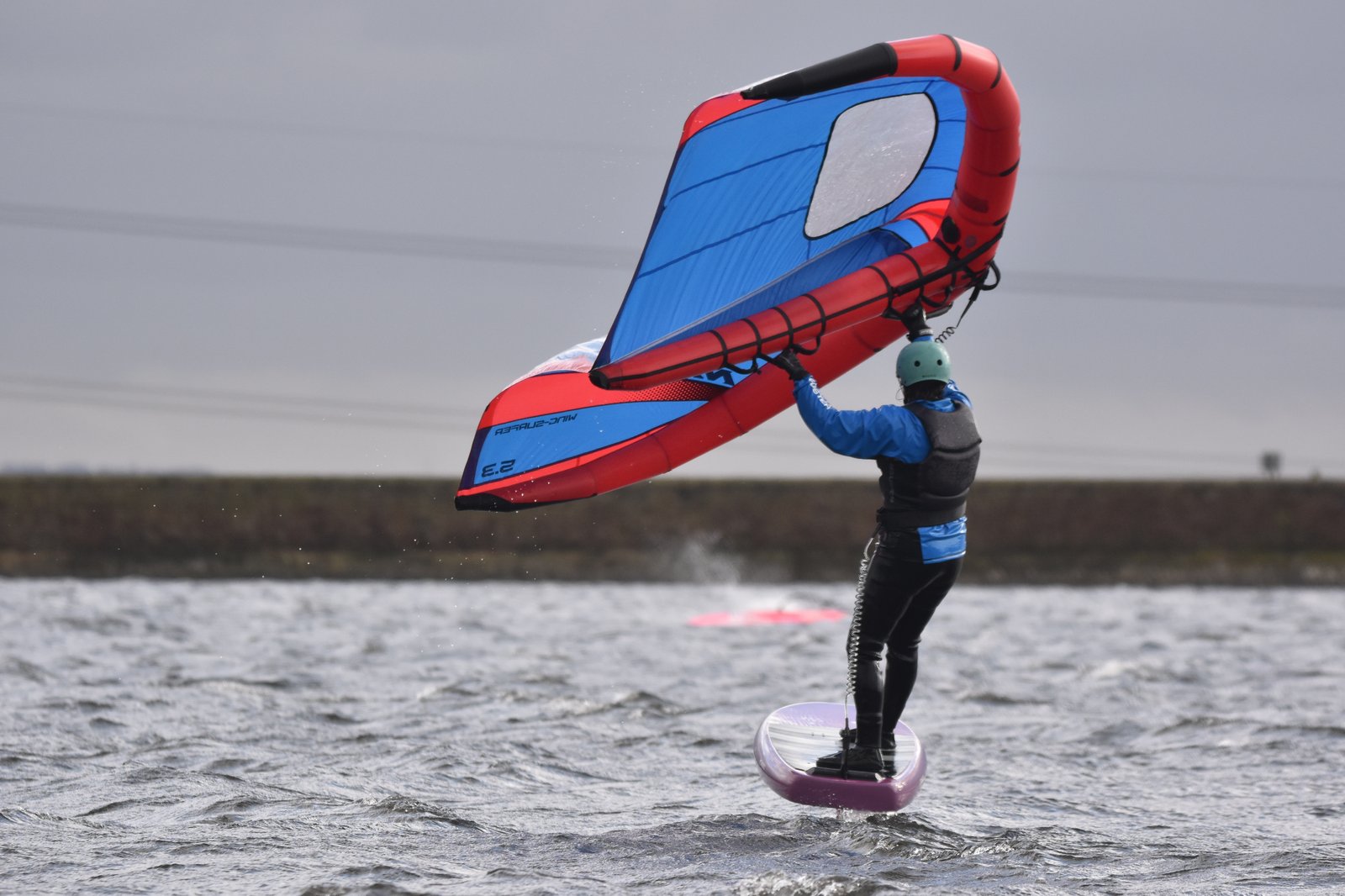 New Year's Eve session - see here what a cracker 5 of our members enjoyed ....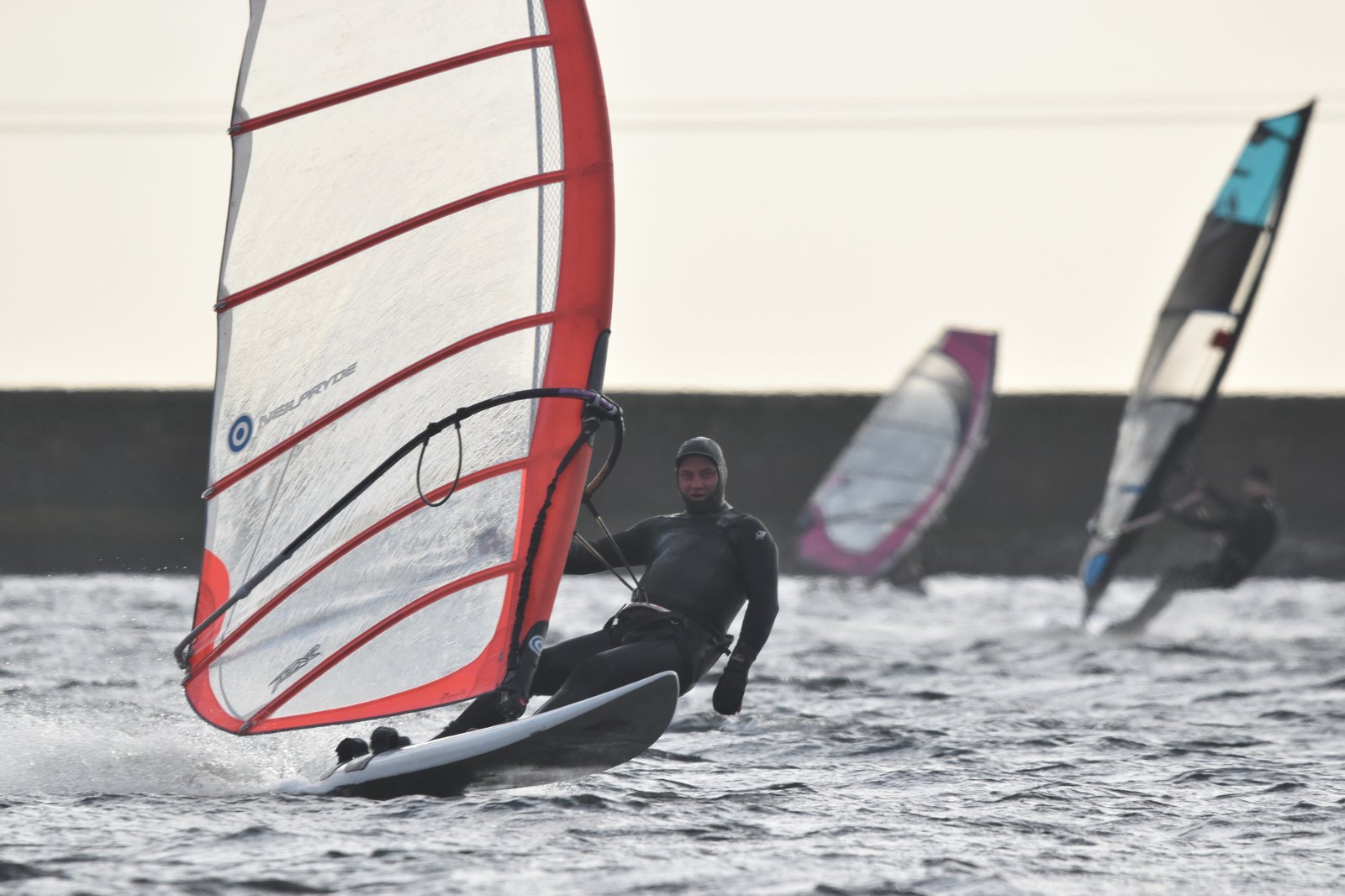 World speed record - There's fast and then there's Bjorn Dunkerbeck! He's broken the world speed record again at Luderitz, Namibia with 56 knots = 64 mph = 104 km/h! See what that looks like here.
7th November - to get 12 people on the water at this time of year is good going! Here's a sample of the action.
'For Sale' - Members can post adverts on this new online spreadsheet to advertise any kit they want to sell.
September and June trips to Anglesey - See photos and article here
Friends & Family Weekend 14/15th August - we had 20-odd people at the club and a smattering of guests both days, a barbecue and beer on Saturday evening and 6 vans and tents staying over. There was planing with big sails on Saturday, but it was non-planing conditions on Sunday - ideal for beginners and the handful who canoed though. Foilboards got up and going both days, but even they struggled on Sunday. Here's a 6 minute compilation of the action videoed from the boat by Andy Pepper.
Windfoiling, beginner to expert - WPWC member, Jennie Roberts is competing in the World Championships in St Moritz, but has taken time out to write a short article for us about her experience to date. This follows on from John Lymer's article about his early attempts at windfoiling. Both articles can be found here.
Wingfoiling - Here is some wingfoiling action and a blog with some useful advice if you're tempted by winging.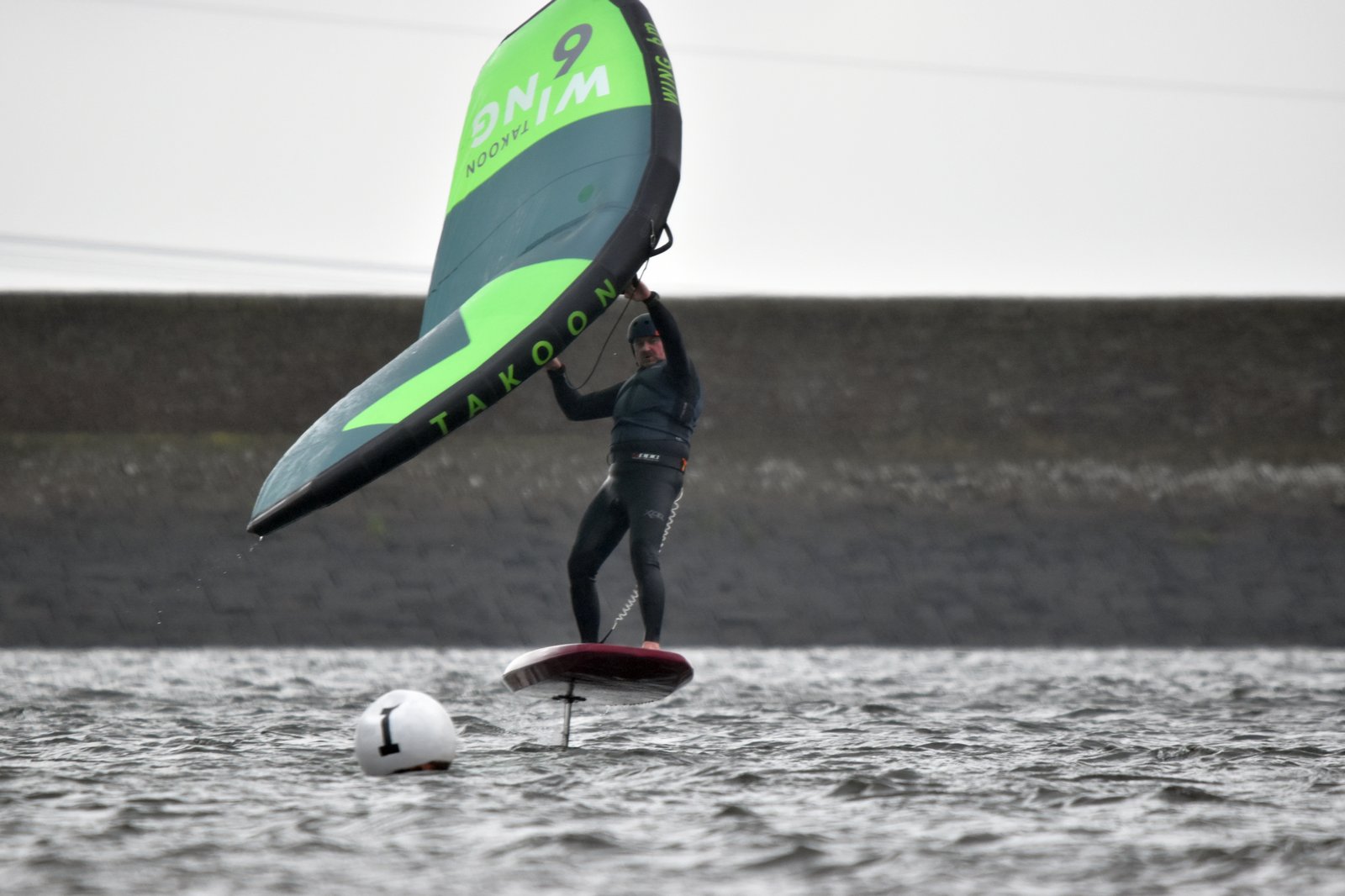 Olympic Windsurfing - Well done to Emma Wilson for taking Olympic Bronze in RS:X Windsurfing! The medal race was run in a wind of about 6 knots, so it was pumping all the way. In the mens, Tom Squires managed 7th place. For Paris in 2024 RS:X will be dropped in favour of IQ foilboards.
29th July - here are some photos of recreational sailing.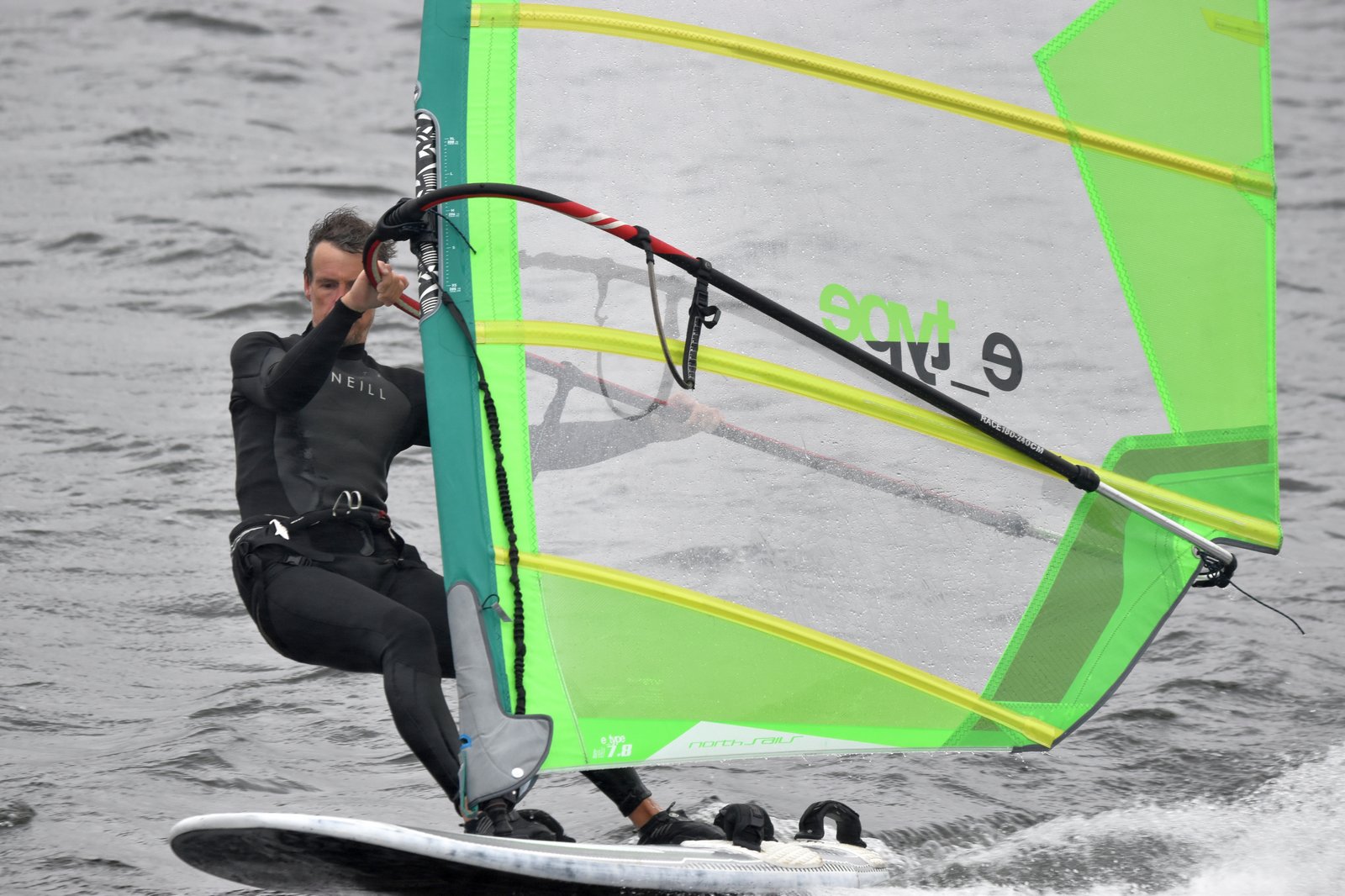 24th July - 11 people took to the water during the day. It was great to see such a diverse mix of watersports in the Easterly light Force 3 to a light 4 - shortboards, a longboard, wingfoilers, windfoilers and a SUP! And a good mix of people too - from seasoned members, to new/recent members and a visitor who is about to join. It all made for a very nice vibe. And the sun shone later too!
Here's our first paddleboarding dog ....! Apparently, it was only his 3rd time and he's still learning, but he does have his own lifejacket. More photos here
We warmly welcome Wing Foiling to Watergrove - check it out here! And see a short video here. Interested in learning?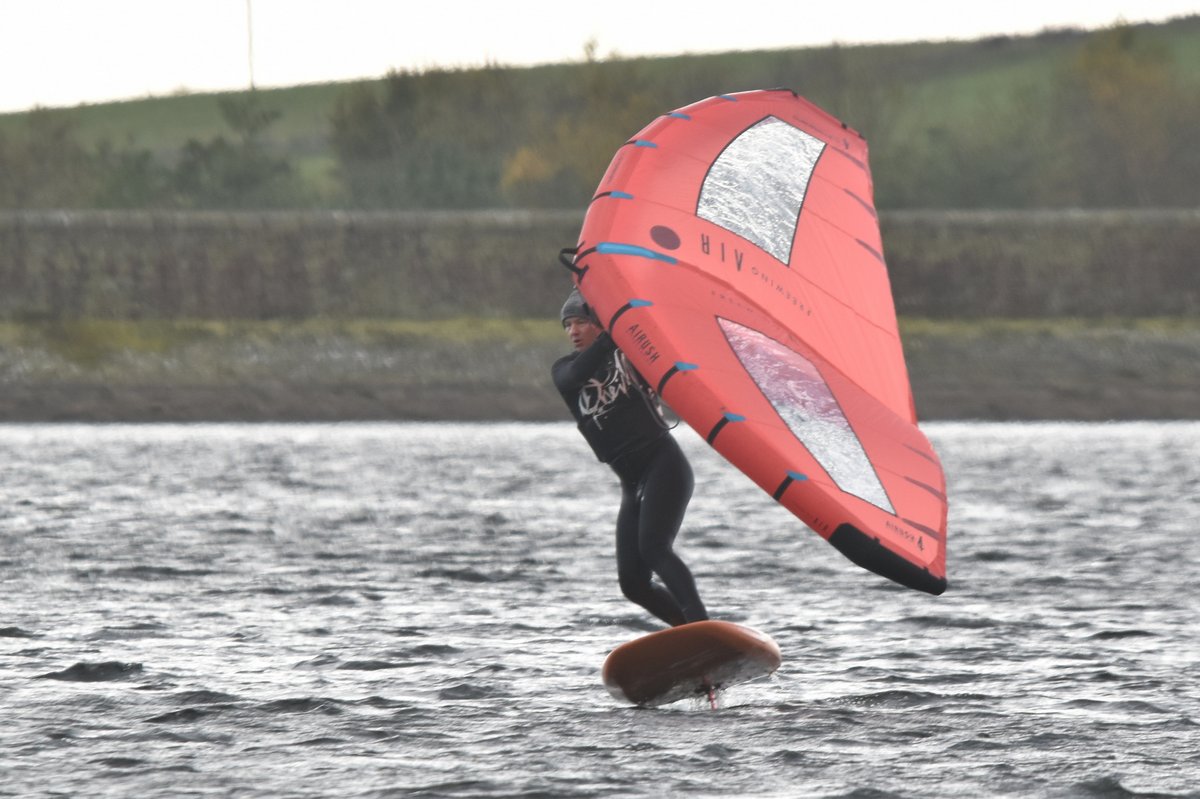 See latest resuscitation guidance here
Activities resumed on 29th March 2021 and what a corker it was! See more here.
Canoeing Video - Here is a video shot at Watergrove in 2020. Who knew there are this many different strokes that can be done when paddling?!
AGM held 7th March online - 17 members took part and after perhaps 20 years, agreed to raise subscriptions by 15%. We recruited Eve Taylor as our Welfare Officer. There was a good discussion about our new Club Development Plan, one consequence of which is to truly encourage a greater range of watersports - canoeing/kayaking, SUP and wingfoiling. This should assure a sustainable future for our Club and increase use of the facilities in light winds too. You'll notice changes in our website content to reflect this more diverse mix.
Video production - Zac is a young local man who is doing an apprenticeship in media and content production and looking to develop into freelance video work. He will be filming a wide range of our activities at Watergrove. We assume you consent to being filmed, but please notify us or Zac if not. A drone will be used at times. The video will ultimately be used to promote the club and our activities.
September trip to Anglesey's Inland Sea - find out more about this great windsurfing spot, read an account and see photos here .
See an Autumn panoramic shot of the reservoir here.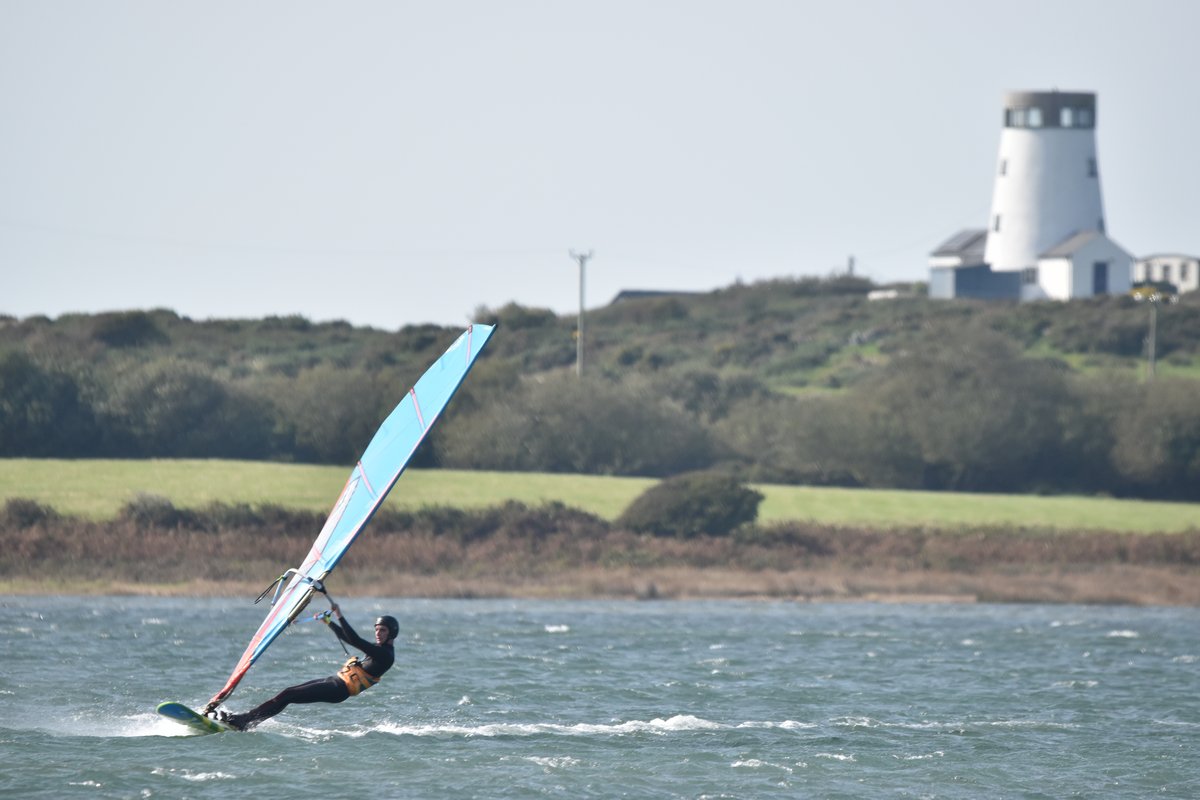 3 played away at Fleetwood - read an account here.
Tridem smashes world speed record! On 18th July a French team clocked an astonishing 67.17 knots (77 mph). See Windsurf magazine and YouTube. We have one hanging in the clubhouse. It's never been quite so quick, but we can always give it another try ....?!
5th July 2020 was wild and windy - see some action photos of Dave Monks here and Dave Martin here .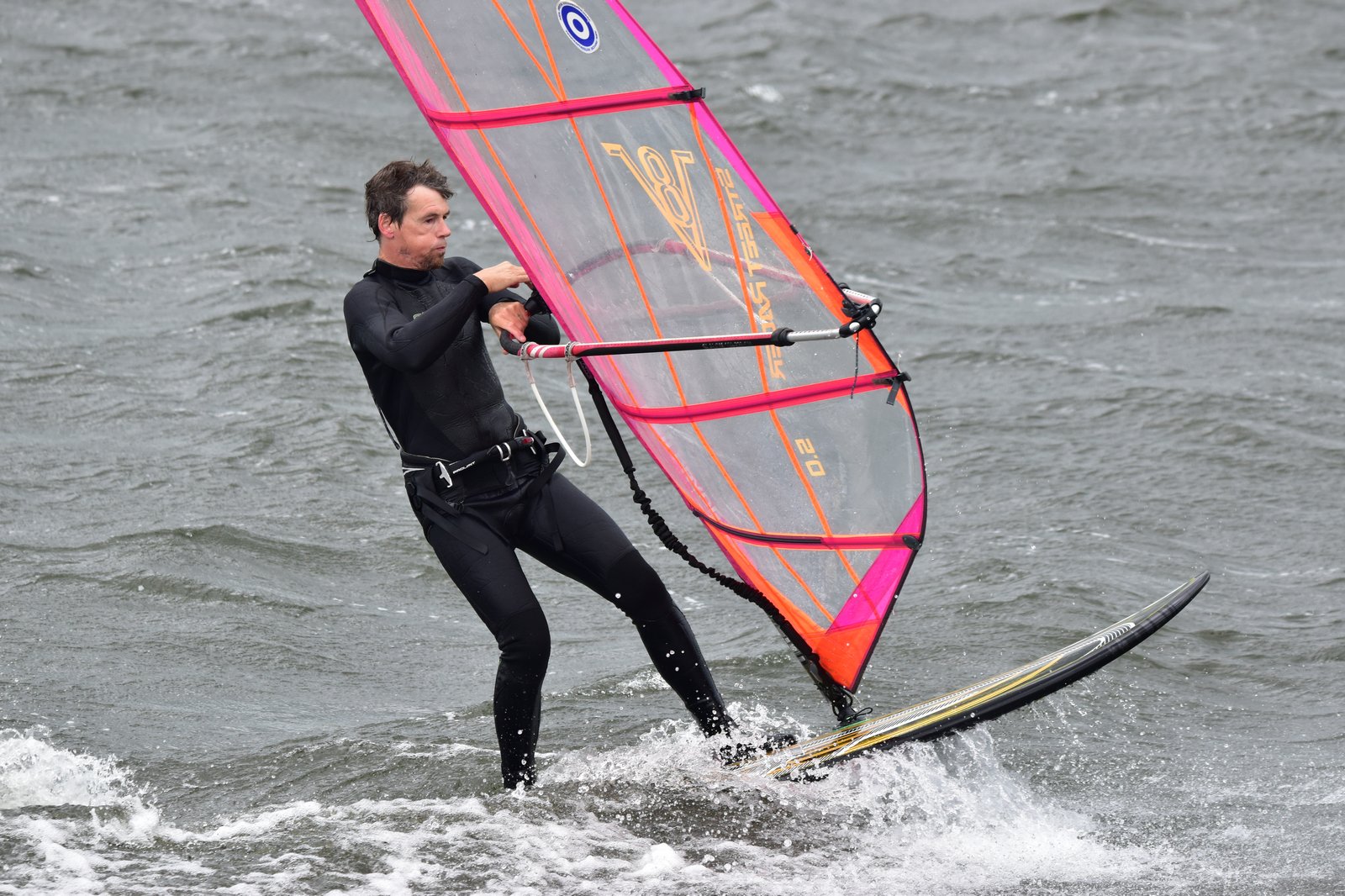 Foiling has arrived at Watergrove! Click here for more about Jennie Roberts and some photos.
Recreational Sailing 5th June - Stephen is this month's poster boy and there are 3 sets of photos showing plenty of action. Click for Stephen, interesting dismounts and Darren gybing nicely.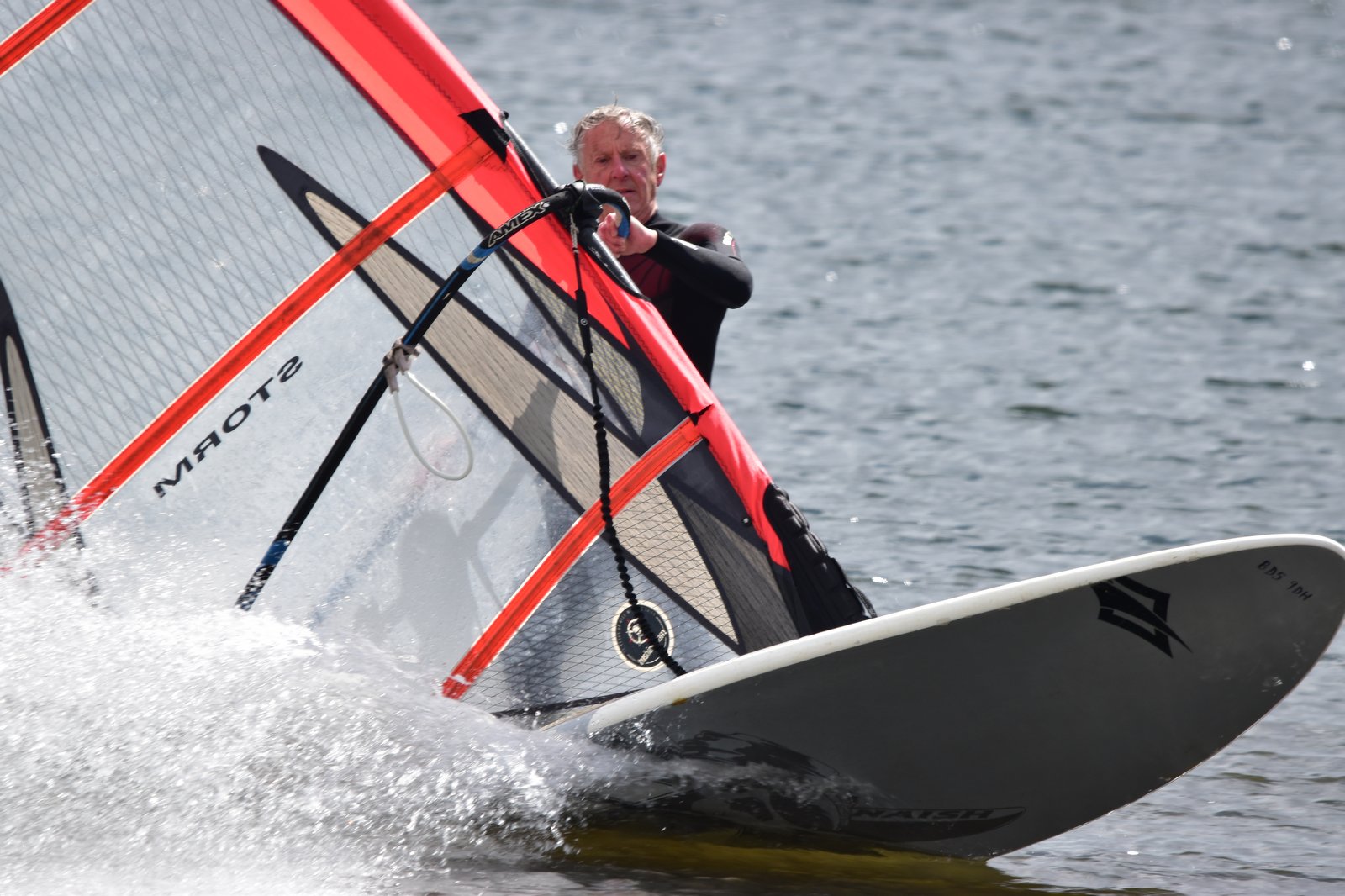 Recreational Sailing 3rd June - here's a sample of the action photos.
20th May 2020 - the week we re-opened - 42 members booked their visit in our first 5 days of re-opening! And what a great few days of sailing we've had. Friday and Saturday were only for the brave and/or very experienced with gusts of over 40mph. Sunday was more manageable. I have to say it felt fantastic to be back on the water after a 2 month lay-off and also good to have a chat, at distance, with a few of our regulars!
Here is Mark Kay doing the extreme conditions of that first week justice ....
Anglesey's Inland Sea - a few of us had a great weekend of windsurfing at the end of September. A few details and photos are here .
The last rays of Summer sun 2019 - brought out about 15 members and visitors. Thankfully, after early disappointment there was enough wind to make it all worthwhile. See photos here .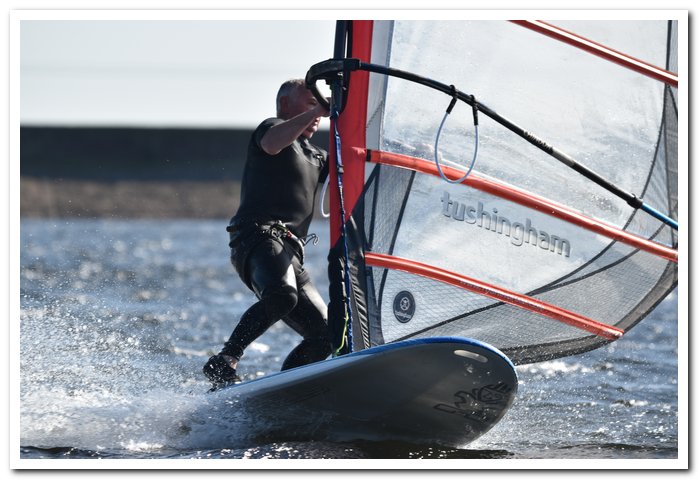 2019 Demo Day - we'd like to say a big thank you from WPWC to Robin Hood Watersports and Alex Pepelasis for a successful event on 10th August. Conditions were ... varied! And rather cool for Summer. The morning saw a lot of intermittent on/off planing, then the wind picked up from about 1.30pm giving much more of the Force 5 we were promised. All day there were big gusts of wind, but the rain was very variable - not much rain - rather a lot of rain - torrential rain! Anyway, we weathered it and hopefully all feel very satisfied by our day's activities. And it's got to be good for the reservoir level! Photos and a write up are here.
NWWA Racing 28th July 2019 - click here for the write up, results and photos.